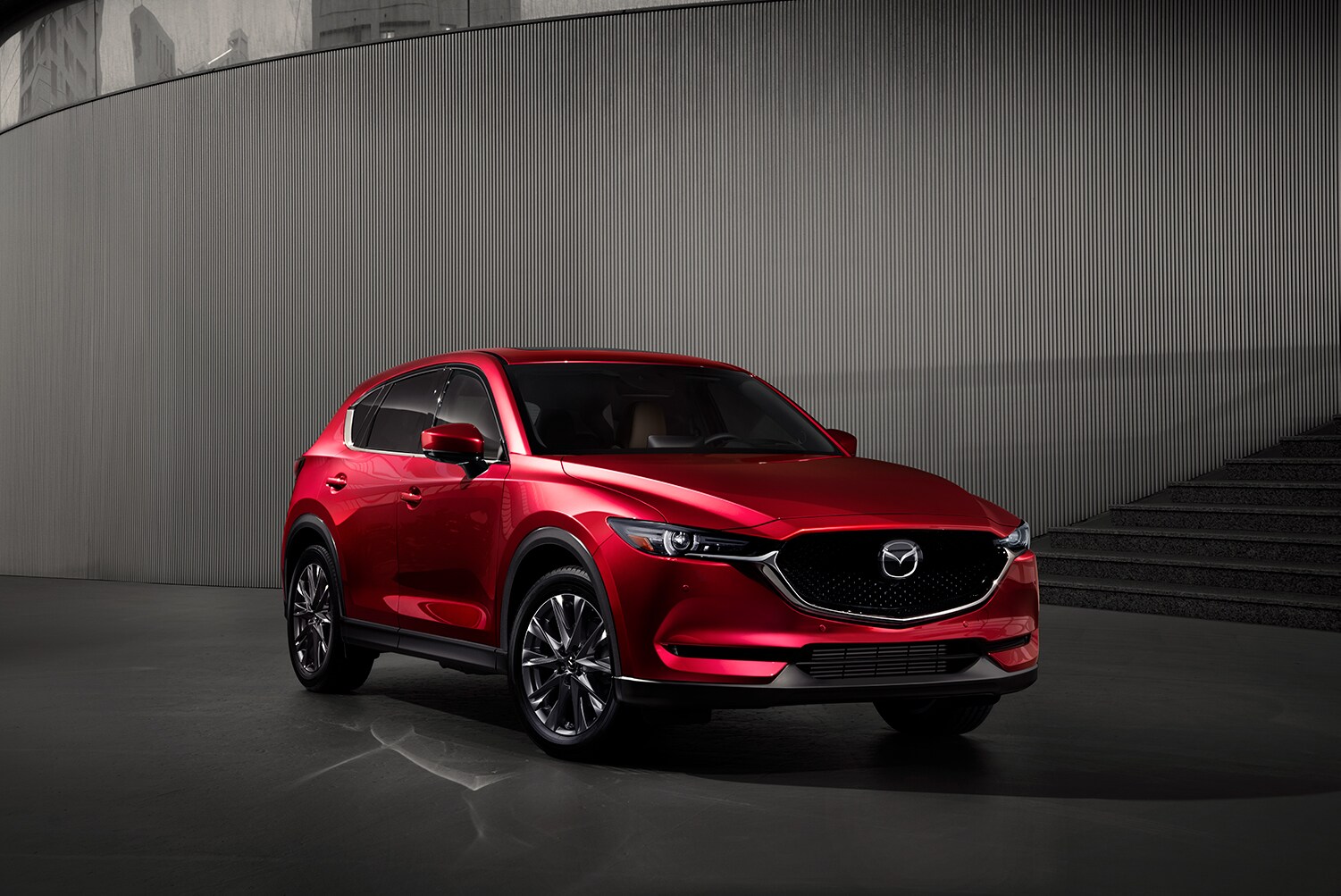 There are many reasons to choose a compact crossover these days, but we narrowed it down to a few of their strongest points: versatile performance, comfortable designs, smart technology, and unbeatable safety. The 2021 Mazda CX-5 and the 2021 Ford Escape are among your best options in this class, especially if you're looking for something sporty and efficient. So, how do they compare?
Design & Technology
When it comes to design, the 2021 CX-5 is powerfully minimal. Details like the slit-shaped LED headlights make the aerodynamic body of the CX-5 elegant and sophisticated. Plus, high-tech available features like heated outside mirrors, rain-sensing windshield wipers, and an Adaptive Front-lighting System makes the CX-5's design even more polished. Compare this to the less-refined 2021 Ford Escape who has a handsome exterior design, but lacks the extra features that take a basic drive to next-level luxury.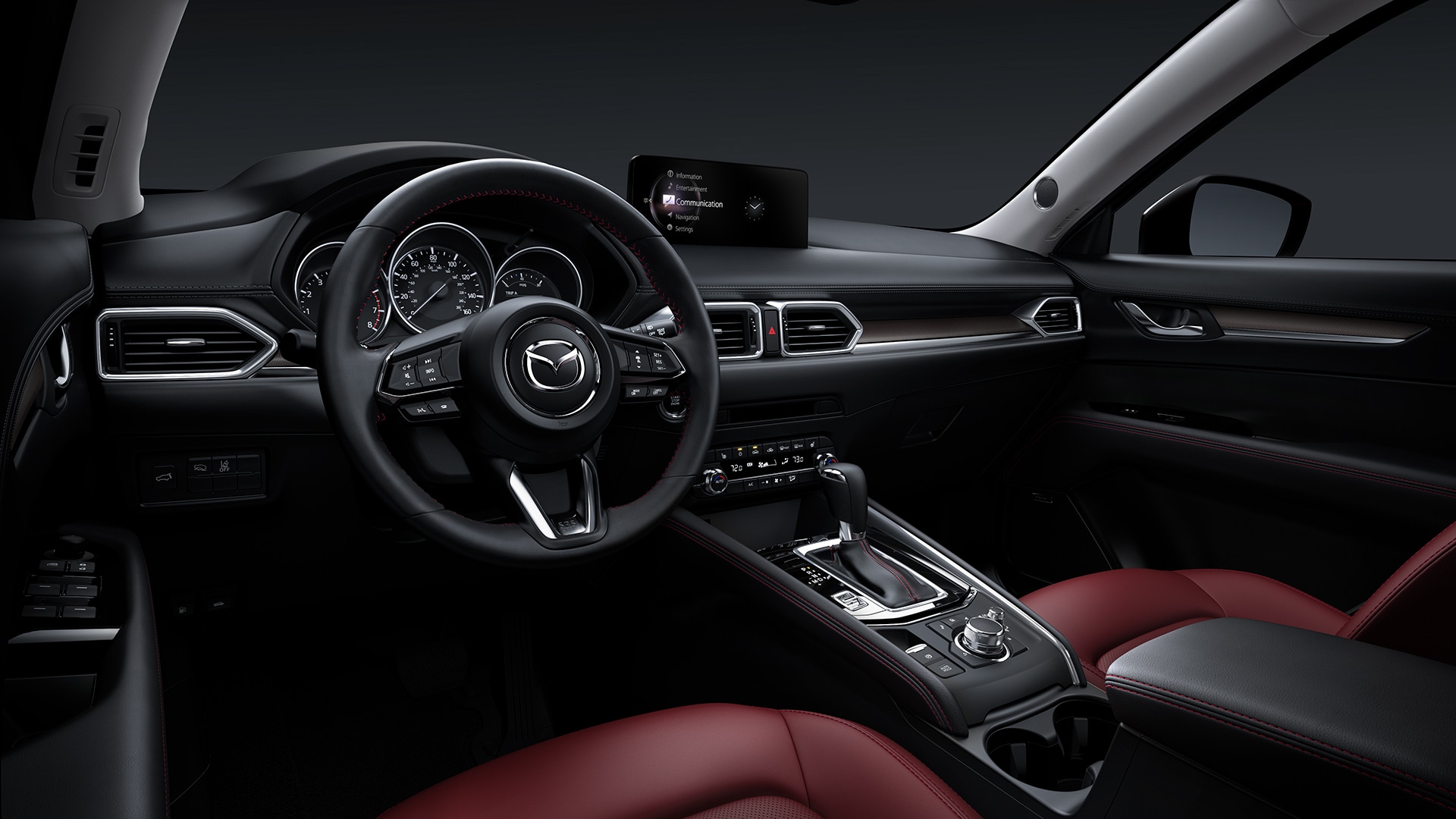 Where the real excitement begins is in the signature interior of the 2021 Mazda CX-5. Imagine, it's a frigid winter morning, and you start your CX-5's engine from the window of your cozy home. When it's time to leave, you slide into the already-warm Nappa leather driver's seat with lumbar support that perfectly complements the crafted wood trim on the dash and doors. You place your hands on the heated leather steering wheel as the kids snuggle into the heated back seats. You tap the 8-inch color touch screen display to turn on your favorite morning radio station that plays through the crisp Bose® 10-speaker audio system on low. As you glide into reverse, the Rear View Camera flips on and you dodge the trash can lid that blew into the driveway last night. Whew, that was a close one.
Feel the fine comfort of the 2021 Mazda CX-5 yet? Additional available features that make the CX-5 wonderful to drive include dual-zone automatic climate control, a sliding-glass moonroof, and the numerous USB inputs and 12V power outlets placed throughout the vehicle. Plus, the 59.6 cubic feet of cargo space means you don't have to borrow friends' vehicles anymore when you have a big load to pick up or need to fit a lot of luggage.
In comparison, the 2021 Ford Escape has cheap-feeling plastic panels & finishes, and an interior that doesn't look or feel nearly as luxurious as the Mazda CX-5. The front bucket seats of the Ford Escape don't have available lumbar support, and real leather-trimming is only available on the top trim levels. As for cargo, the Ford Escape actually has 3 cubic feet more space, however, it isn't as usable as the CX-5's cargo area because the Mazda has an intelligent body shape and easy fold-down seats that let you pack in way more luggage and gear more efficiently. So, if you want a compact SUV that feels like luxury but also brings the versatility needed for camping adventures or tailgating, then the 2021 Mazda CX-5 is the way to go.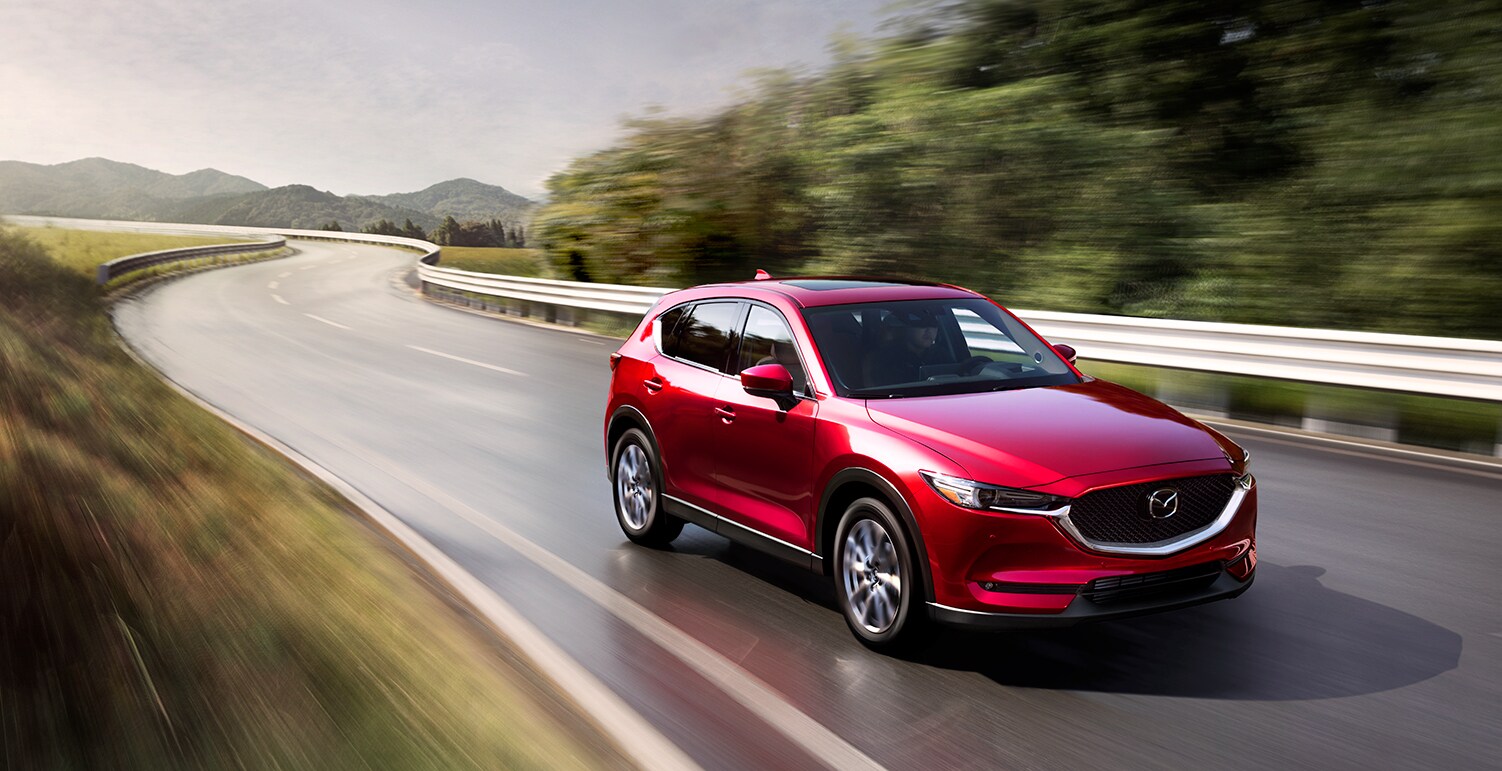 Performance & Efficiency
The 2021 Mazda CX-5 is as powerful as it is stylish. Behind the wheel of the 2021 CX-5, you'll enjoy precise steering and the smooth composure of the advanced suspension system. The cabin is quiet even at fast speeds and the quality brakes are dependable and responsive, but not too touchy.
The 2021 Mazda CX-5 offers two engine options with different levels of efficiency and capability because we know each York driver has slightly different needs when it comes to performance. The base is an efficient 187-hp 2.5L inline-4 engine that gets up to 25 MPG city and 31 MPG highway. It is plenty powerful for running errands through town, but it's less impressive when it comes to acceleration and towing. The second option is a SKYACTIV®-G 250-hp turbocharged engine, which is much punchier and comes in AWD. This engine gets up to 23 MPG city and 28 MPG highway, still decently efficient, and can handle all road conditions with ease. Talk to our expert service professionals at Jack Giambalvo Mazda for advice on how to outfit your CX-5 to work best with your lifestyle.
The 2021 Ford Escape has two different gas engine options as well. The base is a 181-hp turbocharged 1.5L engine that gets up to 27 MPG city and 33 MPG highway, good for everyday driving. The next option is a grumbly 2.0L engine with 250-hp that is capable of handling rougher terrain and heavier towing that gets up to 23 MPG city and 31 MPG highway. Comparably, the Escape gets slightly better fuel mileage, but the performance isn't nearly as smooth or reliable as what you get when you purchase the luxury standard Mazda CX-5.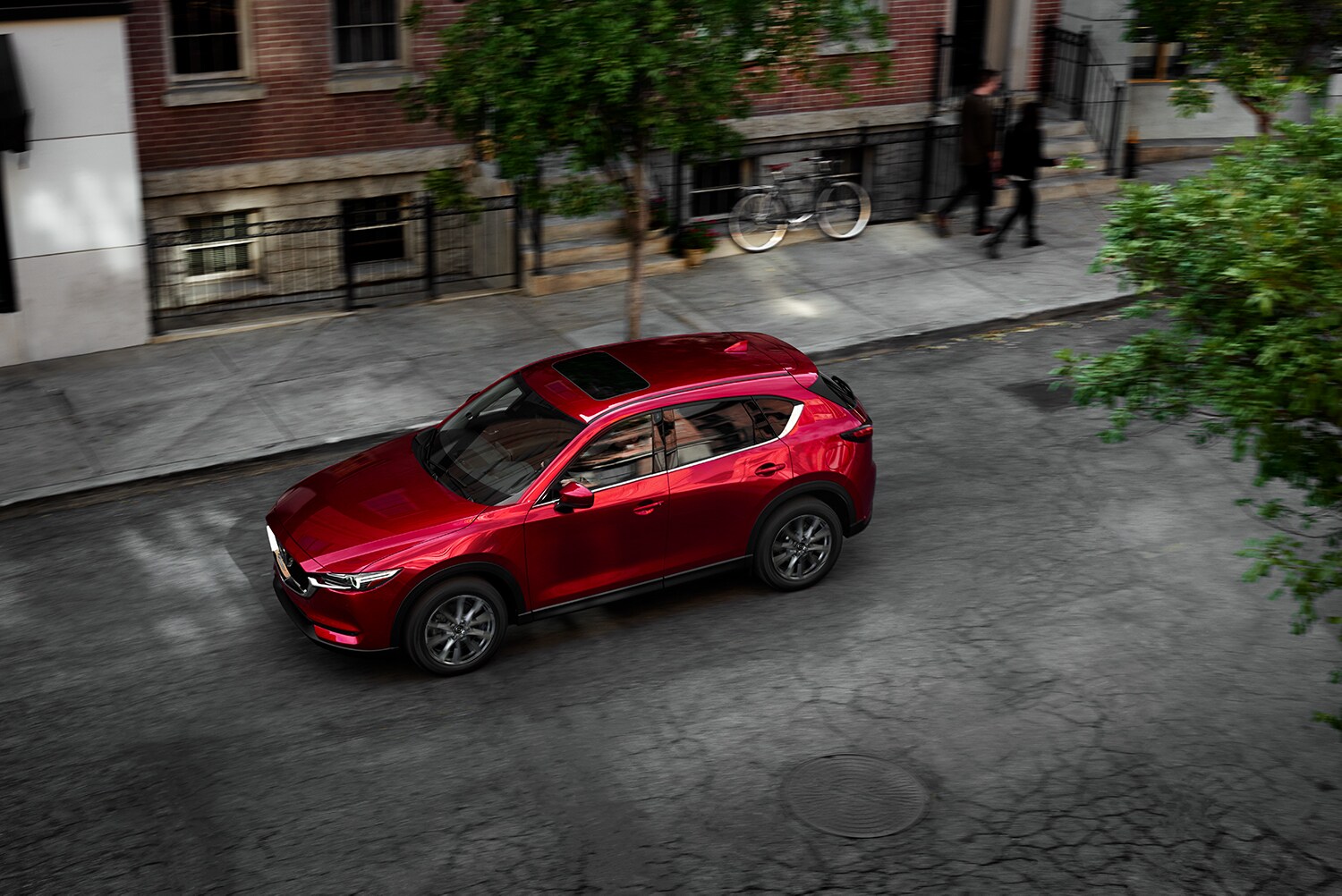 Safety
You can trust the 2021 CX-5 to keep you and your passengers safe on the roads of Pennsylvania thanks to its proactive Ring Structure unibody construction, side-impact door beams, and comprehensive airbag system that protects the precious cargo inside. But you don't have to take our word for it; the Mazda CX-5 received a 5-star crash safety rating from the National Highway Traffic Safety Association (NHTSA) and the Insurance Institute for Highway Safety named it a Top Safety Pick+. The 2021 Ford Escape has also received accolades for the safety it provides on the road, but it comes up short when comparing standard and available safety features of the 2021 Mazda CX-5.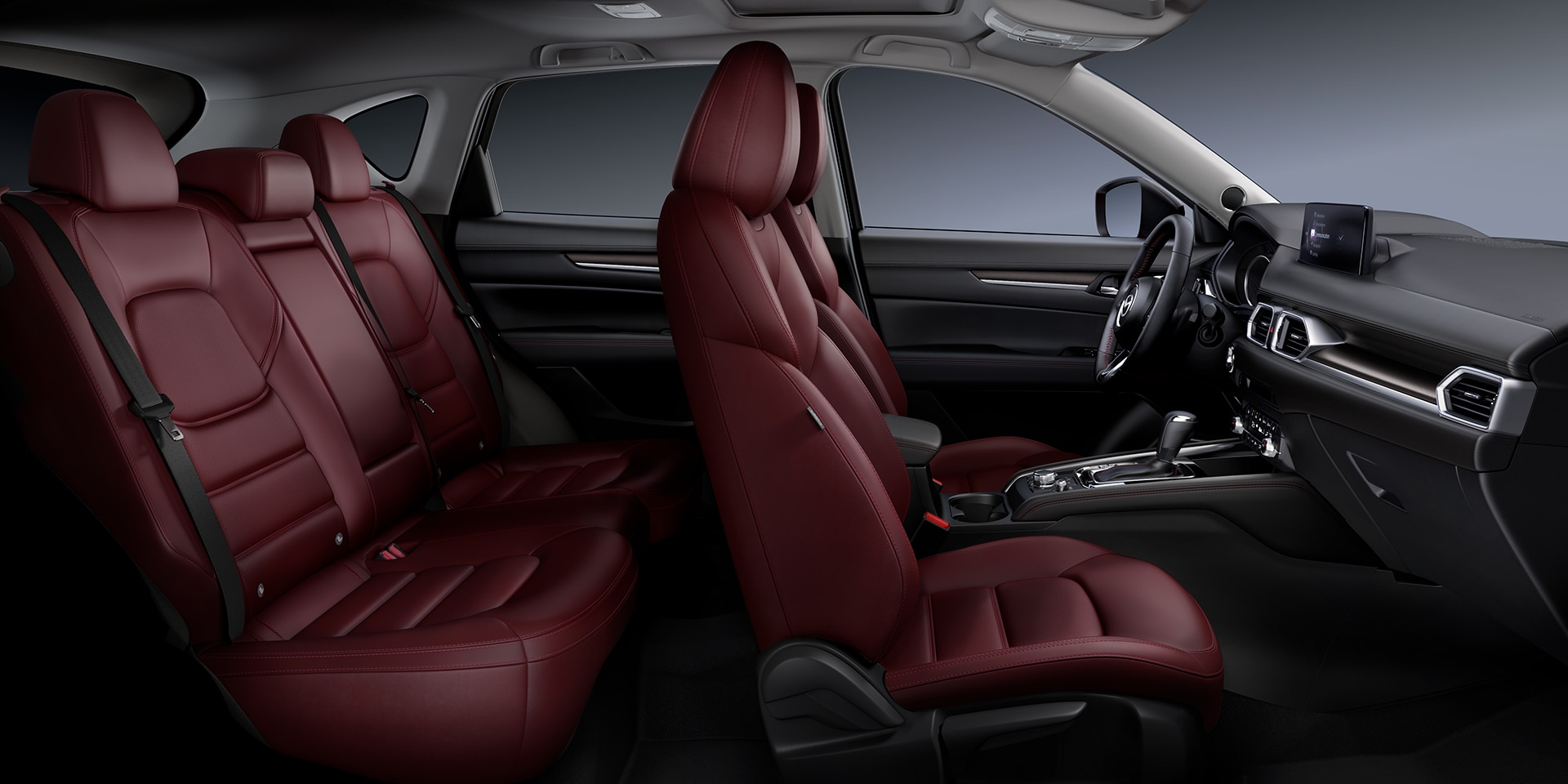 The 2021 CX-5 comes with a suite of intelligent driving-assist features like Blind Spot Monitoring, Lane Departure Warning, and Mazda Radar Cruise Control with Stop & Go to keep you aware and have an extra line of defense against human error. Talk to our staff at Jack Giambalvo Mazda to find out more about the wide array of safety & security features on our Mazda vehicles that promote driver-attention, vehicle traction & control, and a higher standard of overall safety on the road.
As you can see, it's no easy decision when it comes to CUVs. These cars are some of the most functional on the market, and each has its own set of unique pros and cons that must be weighed out in order to determine which best fits your lifestyle. The 2021 Mazda CX-5 is a perfect family vehicle that is reliable, spacious, luxurious, and safe. It is no wonder why owners have so much to say about this powerful compact CUV!